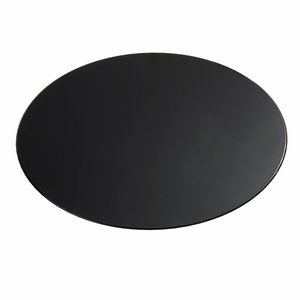 Scanstrut ROKK Sub Wireless Integrated Charging - 12/24V
ROKK Sub Wireless Integrated Charging - 12/24V
12V/24V Waterproof Wireless Integrated Charging
With factory fit in mind, Sub is designed to seamlessly integrate into your interior or exterior design.
Engineered to bond to underneath & wirelessly charge through all non-metallic materials; GRP, fabric, leather, wood, carbon fibre and all leading marine traction products,e.g SeaDek, MarineMat. The result is wireless phone charging capabilities with your finished aesthetic.
The IPX6 waterproof 12/24V Qi certified waterproof wireless charging range enables wireless charging for the outdoor environment, without the need for phone charging cables.
Your chosen charging area will be completely flush with its surrounding environment and allows for custom branding.
Designed from the ground up, this is the world's first waterproof wireless charge system created specifically for use onboard, with the unique technology is housed in an IPX6, fully encapsulated and sealed unit.
Unlimited Charge Possibilities
With integrated wireless charging onboard, each requirement is different. Whether a new build or a refit, our engineering team are on hand to advise you on your wireless charging vision.
Whether you're wanting to integrate wireless charging at the helm, cockpit table, seating areas, bedrooms or even areas that may be stood on, it's all possible.
Designed for Designers
Let your creativity run free and integrate wireless charging into new materials, fabrics and in high traffic areas of the boat that until now have been off-limits.
Specifications:
12/24V input compatible.
IPX6 Waterproof.
Qi-certified wireless charging.
Compatible with all Qi Wirelessly charging electronics.
Charges through non-metallic waterproof cases up to 3mm thick (0.11")
Case Compatibility:
ROKK wireless is designed to work with most slimline phone cases up to 3mm.
QI™ Compatibility:
Qi™ is a wireless technology that uses inductive charging. The ROKK wireless range has been engineered to be Qi compatible, allowing universal charging for every compatible device.